SDSU Math & Stats (& Science) Learning Center
(now officially including Chemistry, Physics, Biology, CS and more!)
,, 
Welcome to the MSLC!
Spring Hours
We will reopen January 18th for the

Spring Semester!
 IN-PERSON Hours of Operation:
Love Library 328
Monday – Thursday 10 am – 5 pm
Friday 10 am – 2 pm
VIRTUAL Hours of Operation:
Sign in to enter below
Monday – Thursday 5 pm – 9 pm
Sunday 5 pm – 8pm
*TA's have additional virtual hours: M-Th 10am-5pm
Please see TA schedule for details.
We will be closed the following Holidays:
Sunday, March 26th – Sunday, April 2nd: Closed for Spring Break
Thursday, May 4th: Last day of MSLC Spring Semester
Please use your SDSU account to join. Thank you! 
Enter the MSLC by using the link below:
Virtual: you will be automatically prompted to join virtually at submission,
In-person: a tutor will come to your table after submission.
***We are Currently experiencing Technical Difficulties.***
Please click "log in" on the top menu of the error message
if the Enter the MSLC sign-in form does not appear
We offer walk-in tutoring for Math up through Calculus II and General Chemistry during all our open hours.
Stats, Advanced Math, Biology, and other tutoring is also available during most of our hours. Please see the tutor/ta schedules for more specific course offerings.
Math & Stats Learning Center
Now adding Chemistry, Computer Science, Biology, and more!
Courses we tutor:
Always available through Walk-in Tutoring
Mathematics through Calc II
Chemistry 100-202
Check our TA/Tutor hours for specific times:
Physics
Computer Science
Statistics
Biology
And more!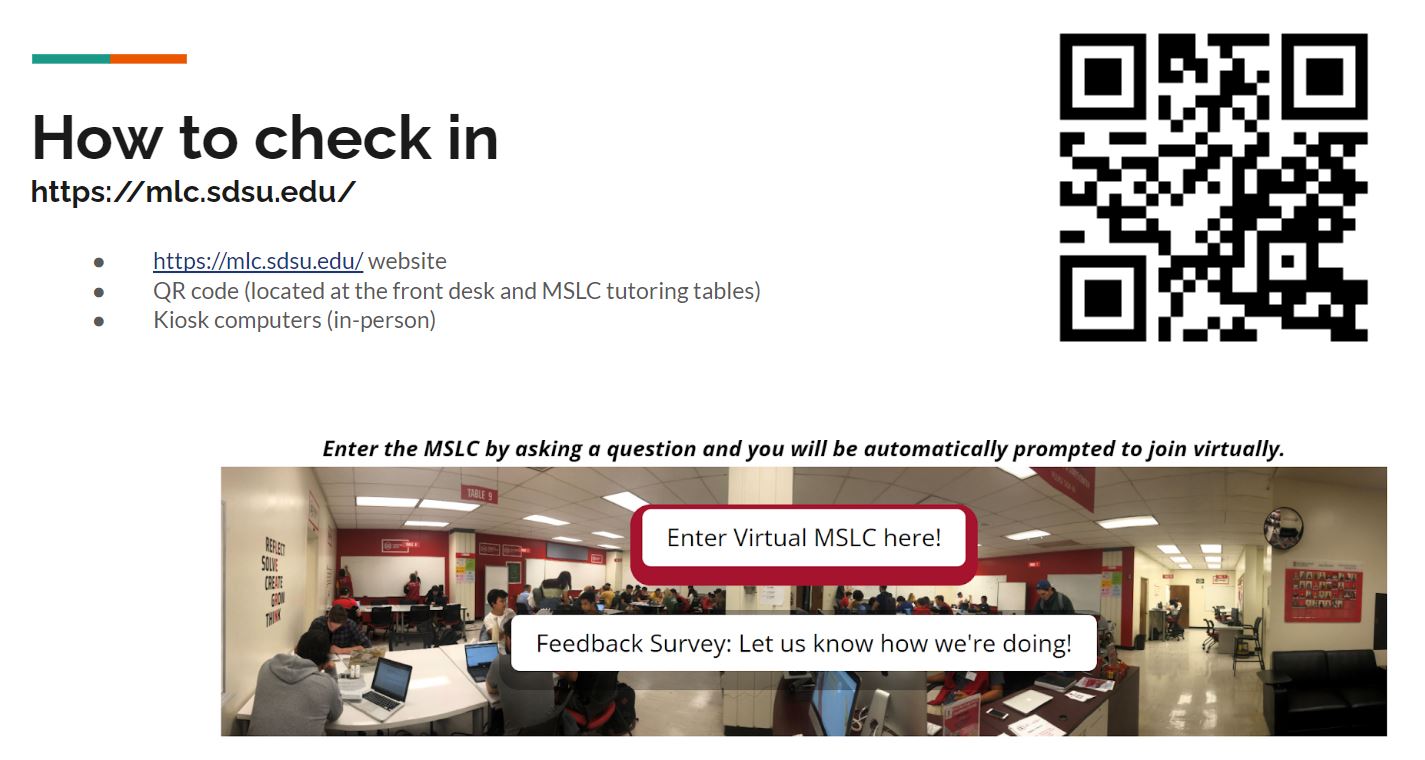 Where to check-in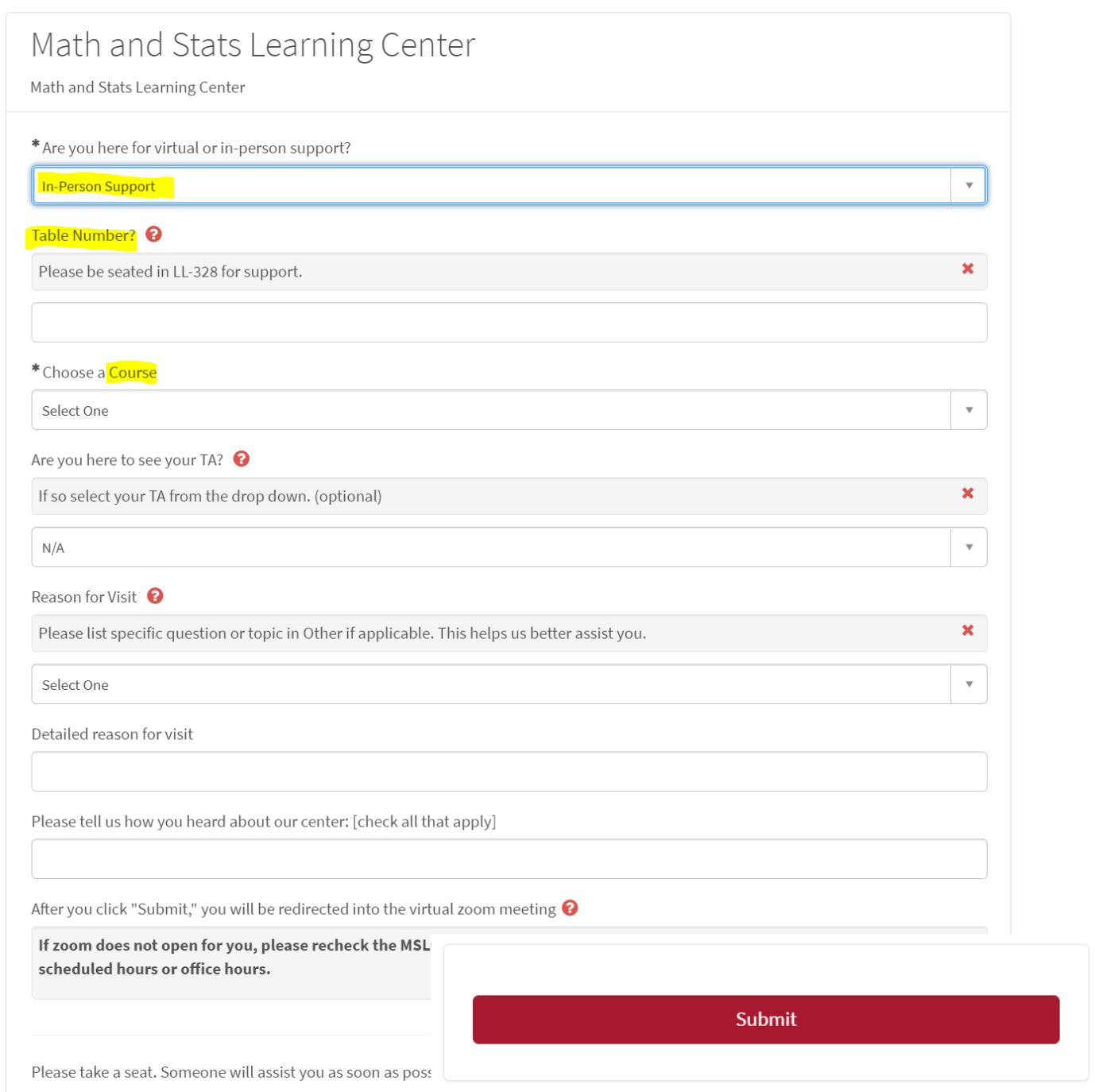 In-Person
Please verify that you are logged in under your account

If you use a kiosk, remember to sign out once you have submitted the ticket!

 

Fill out all of the fields

Table numbers are located above the tables

Enter the table number where you will be sitting.
Once you submit a form, a tutor will come to your table to help you.

Students are helped in order.  

The order is displayed on the the large monitor in the center of the room. 

If your TA is holding a session or office hours, desk staff can direct you to them. 

TAs usually write their names on the whiteboards.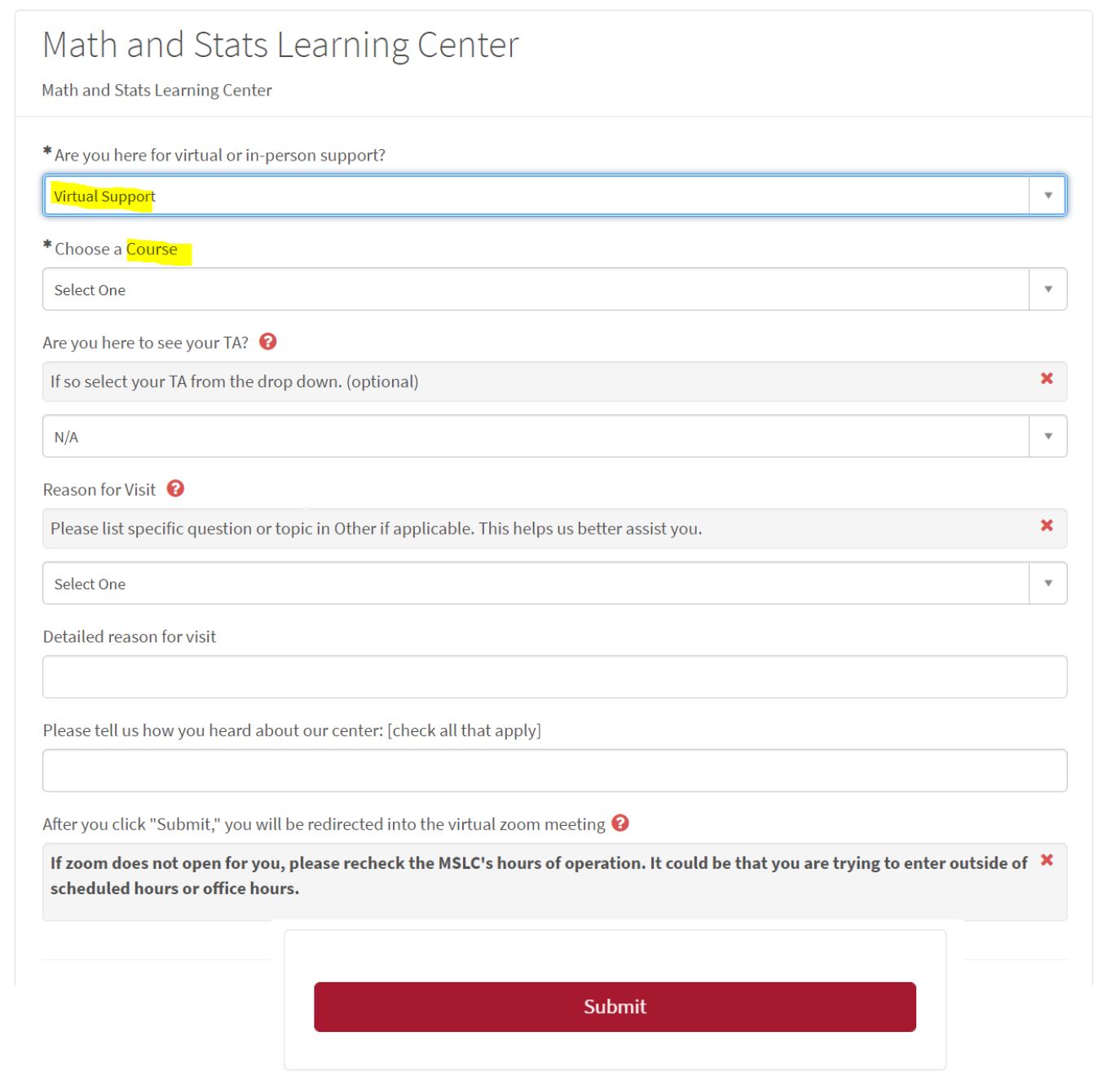 Virtual
Please verify that you are joining during our open virtual hours.

TA hours and MSLC tutoring hours are listed on the MSLC website

Fill out all fields

Once you hit "submit," you will be redirected to the MSLC Zoom room.

Desk staff with greet you and connect you with a tutor or TA.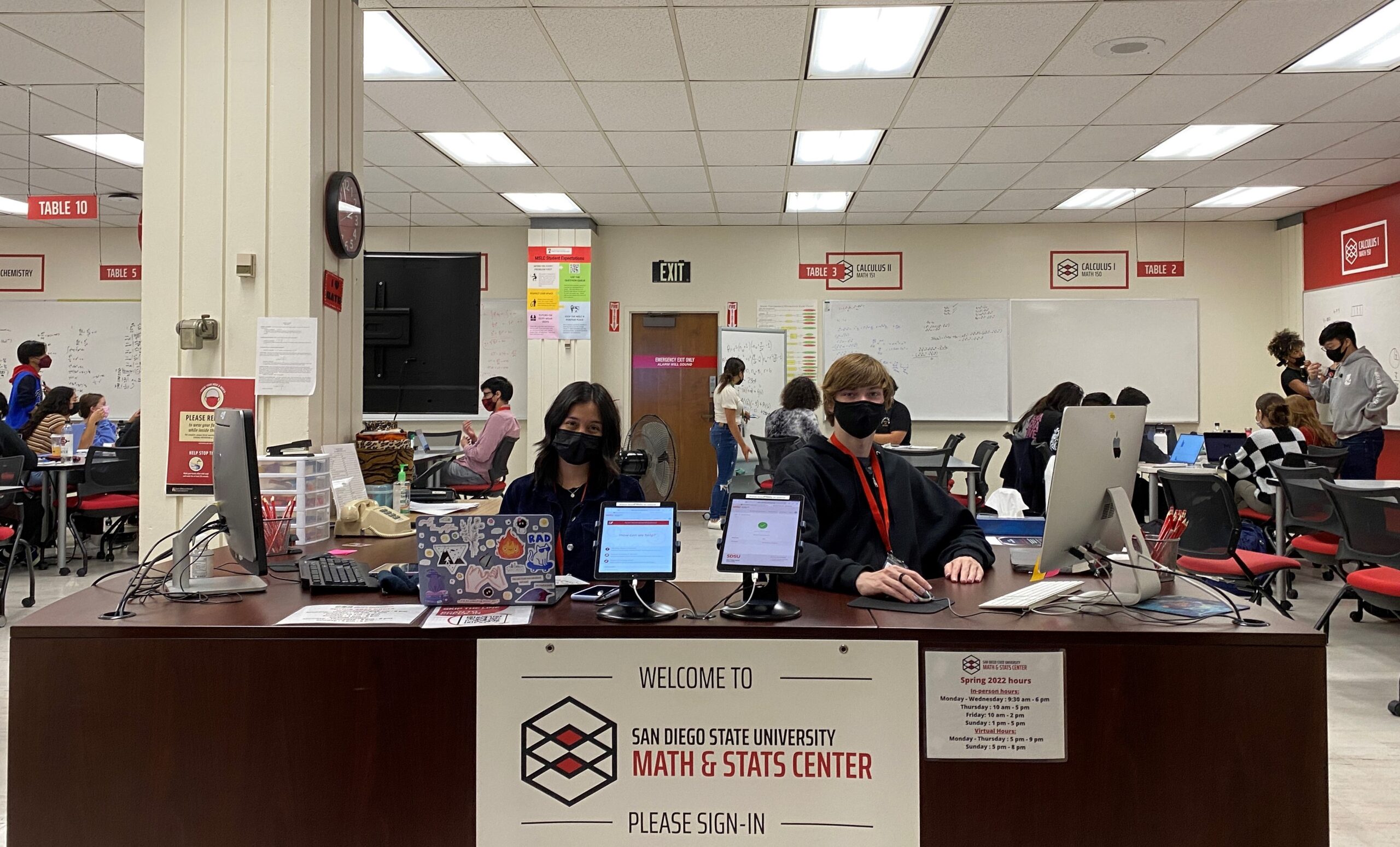 We look forward to seeing you at the MSLC!
 

View this post on Instagram